Mastering Multipurpose Spaces
Have a formal dining room that feels like it's collecting dust? Looking for a way to create a trendy and practical dual purpose dining room that transforms into your home office between holidays and special occasions? Your dining room can do it all – but we understand that without all the right tools, organizing a truly beautiful and purposeful space can be tricky. Don't let your dining room become a cluttered collection of dinnerware and computer wires. Follow our step-by-step guide and you'll craft a perfectly functional dual purpose dining room that will leave guests wondering, "why didn't I think of that?"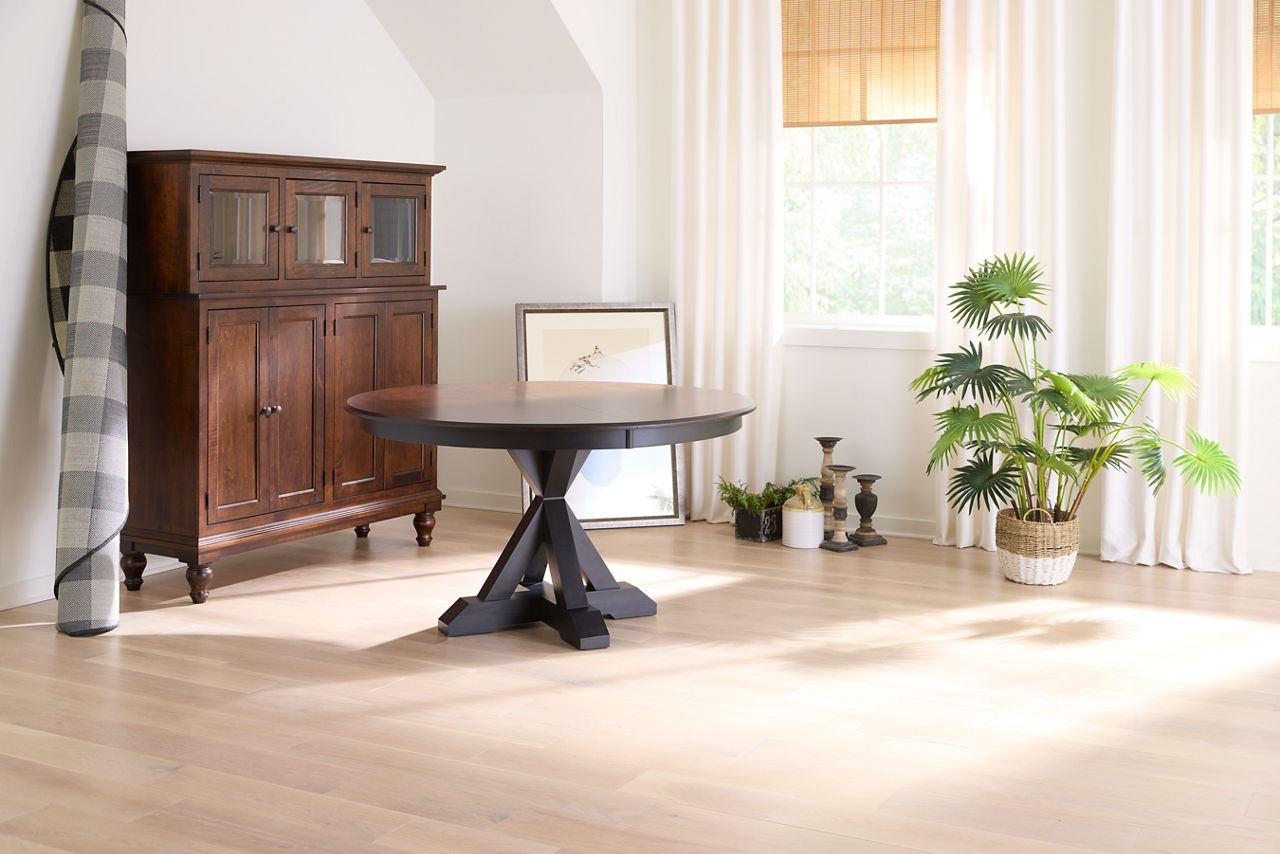 Step 1: Plan it out

Start with a clear idea of what you want your dual purpose dining room's primary purpose to be. Will your dual purpose dining room be your home office from 8 to 5 and then a cozy mealtime sanctuary in the evening hours, or will your files and computer be right at home for days and weeks on end until Easter, Thanksgiving or Christmas roll around? Either way, you'll need to design the layout of the room with space for both functionalities. Rather than splitting the room in half, consider allocating space based off need. For instance, if you intend to use the room more as an office than a dining room, organize it to fit your needs.
Step 2: Pick it out


A perfectly sized shelf offers a clean, curated look with lots of storage options. You can stash stationary, office supplies or your fancier dinnerware and cloth napkins, depending on the needs and mood of the space. Some shelves can function as a server or buffet when you want to use your dual purpose dining room for its original purpose of serving and enjoy meals.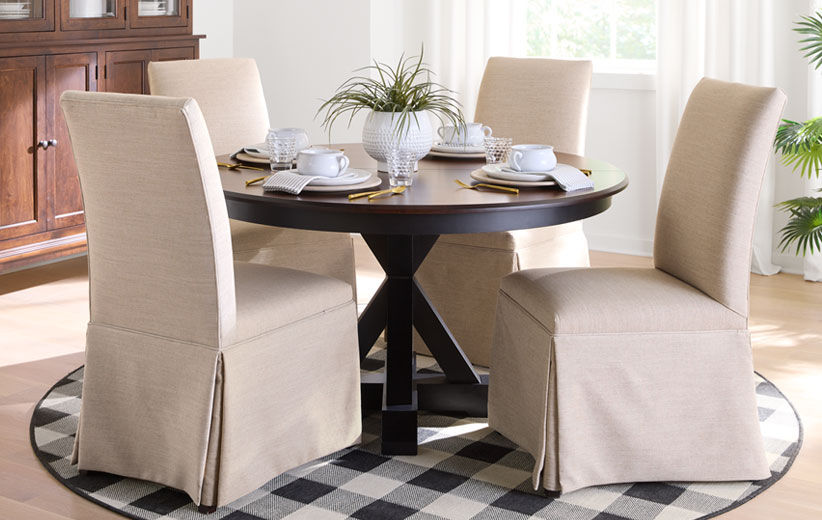 Step 3: Work it out

A table that can be dressed up or down is also key for a dual purpose dining room look. If you have the space, a large table with a clean, streamlined design will do double duty as a spacious place to host guests from both sides of the family and as a convenient workspace. Transforming your dual purpose dining table is as easy as adding placemats, a tablecloth or a cutting mat.

Finally, be sure to select the right chairs. Stackable, easy to move designs may come in handy when accommodating small or large gatherings. You can also choose a chic, upholstered design that blends well with your other dining chairs and feels comfortable enough for the hours you'll spend in front of your computer. Our Lisa office chair boasts a multi-purpose look with hidden caster wheels so you can get the mobility you expect from an office chair and the style you expect from a formal dining chair.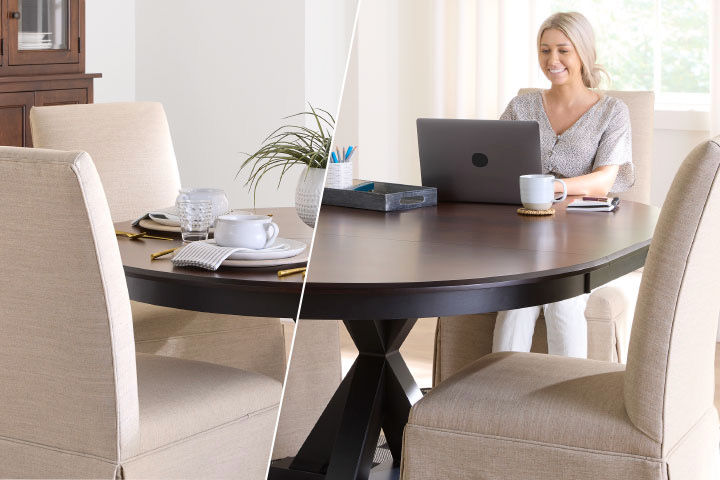 Step 4: Deck it out

Design is power. The power of good design is especially important when creating a dual purpose dining room that needs to feel like two distinct spaces. Clever placement of light fixtures, rugs and negative space can establish a sense of "flow" – a room that looks cohesive but feels ready to become something else at a moment's notice. Disguising your dual purpose dining room's functional features can work wonders for versatility and practicality, too. Finding a cord cover that blends with your area rug will help maintain a polished, dining room feel even while you're working. Blending storage with décor is another easy way to make your space work smarter.
More resources to discover