Design School by Havertys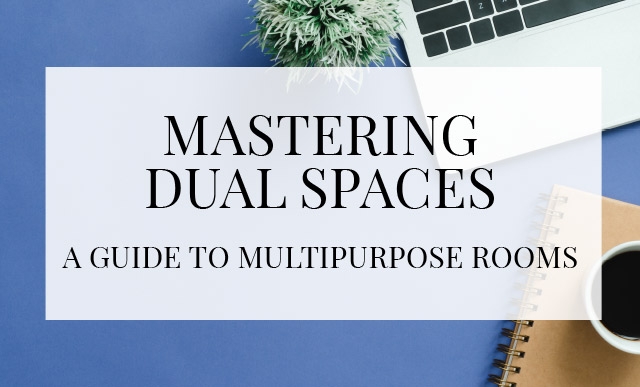 Are you looking for spare bedroom ideas? Your room can do it all - from cozy dreams to productive musings, you can get a lot of function out of just one room. However, organizing a dual space can be tricky. Without all the right tools, your multipurpose room can turn from a genius use of space to a hodgepodge collection. Follow this step-by-step guide to crafting the perfectly functional multipurpose room that will leave guests thinking, "why didn't I think of that?"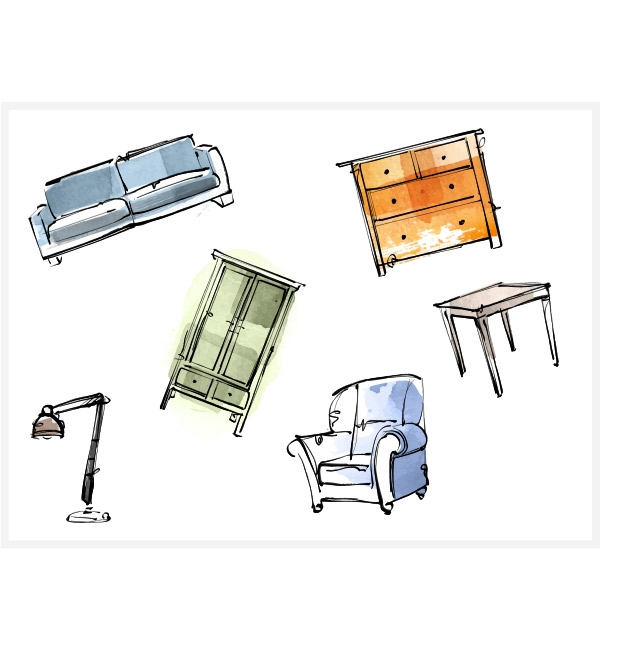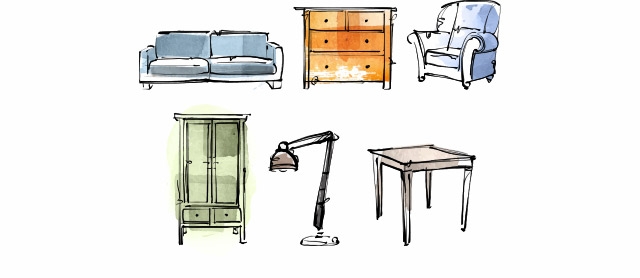 Step 1: Plan it Out
Start off designing the layout of the room and zoning out places for each function. If you're planning a bedroom office combo, allocate one side of the room for the office and the other for the guest quarters. No matter how small or big your room may be, it's possible to double up on functionality. Remember that each multifunction room has a dominant and secondary purpose - rather than splitting your room in half, allocate space based off need. If you use the room more as an office than a guest room, then organize it to fit your needs.


Step 2: Pick it Out
Choose furniture that has more than one function. A sleeper sofa provides the look and feel of a seating area with the functionality of a bed. Stools can double up as seating and a surface, dressers can be used as both storage and decoration, buffets can also be entryway pieces, ottomans can have storage options - that way, you'll be prepared for anything year-round.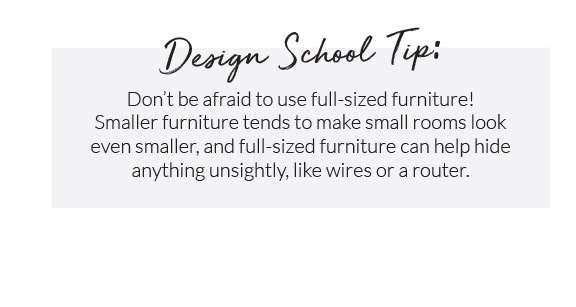 Step 3: Use it All
We know there's a lot that's going on in your dual-purpose room - so make sure you utilize all the space you have. Don't have room for a desk? Create a 'cloffice' by transforming your closet into an office space. Create a nook for reading underneath your window. Corners are just waiting to be filled with furniture or decoration. The options are endless!

Step 4: Deck it Out
Design is power. The power of good design comes especially handy in a dual space to keep spaces separate yet cohesive at the same time. Leave negative space between designated areas, use rugs or light fixtures to subtly divide spaces, or put shelves or bookshelves back to back to divide a space without disrupting the flow.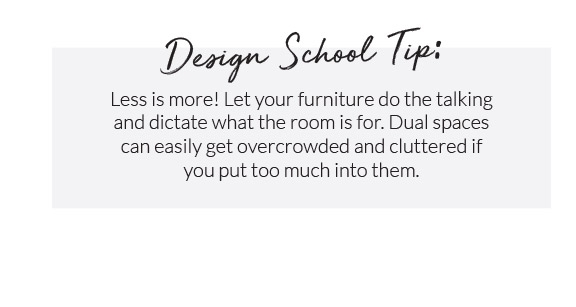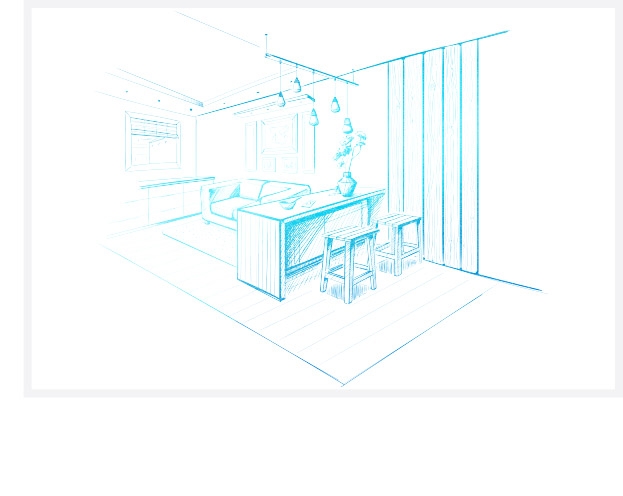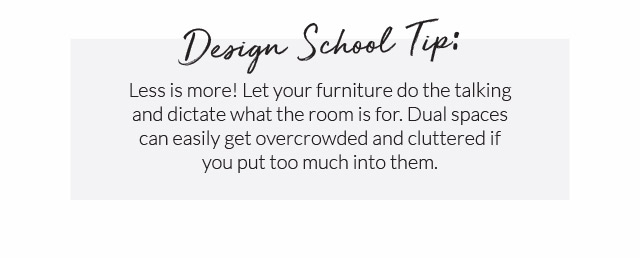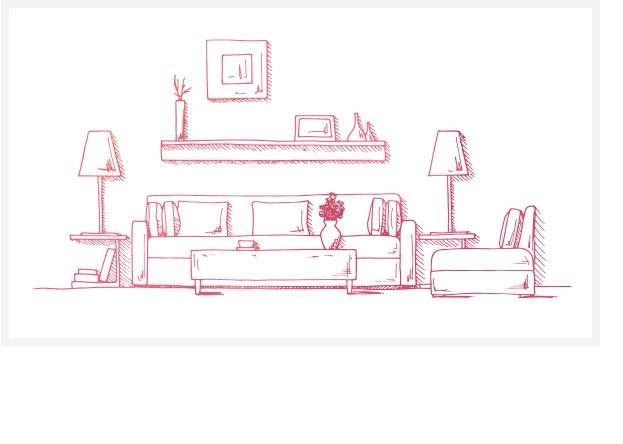 Step 5: Tie it all Together
Once your room is complete, you want everything to look as if it's meant to be. Coordinate your aesthetics so each piece ties together naturally. Whether that's focusing on an accent color or a certian theme, everything will fit together perfectly regardless of function.