our story
Since 1885, we've understood that furniture helps turn your house into a home. Though the Havertys story began more than a century ago, we still work each day to offer quality products that become part of your story.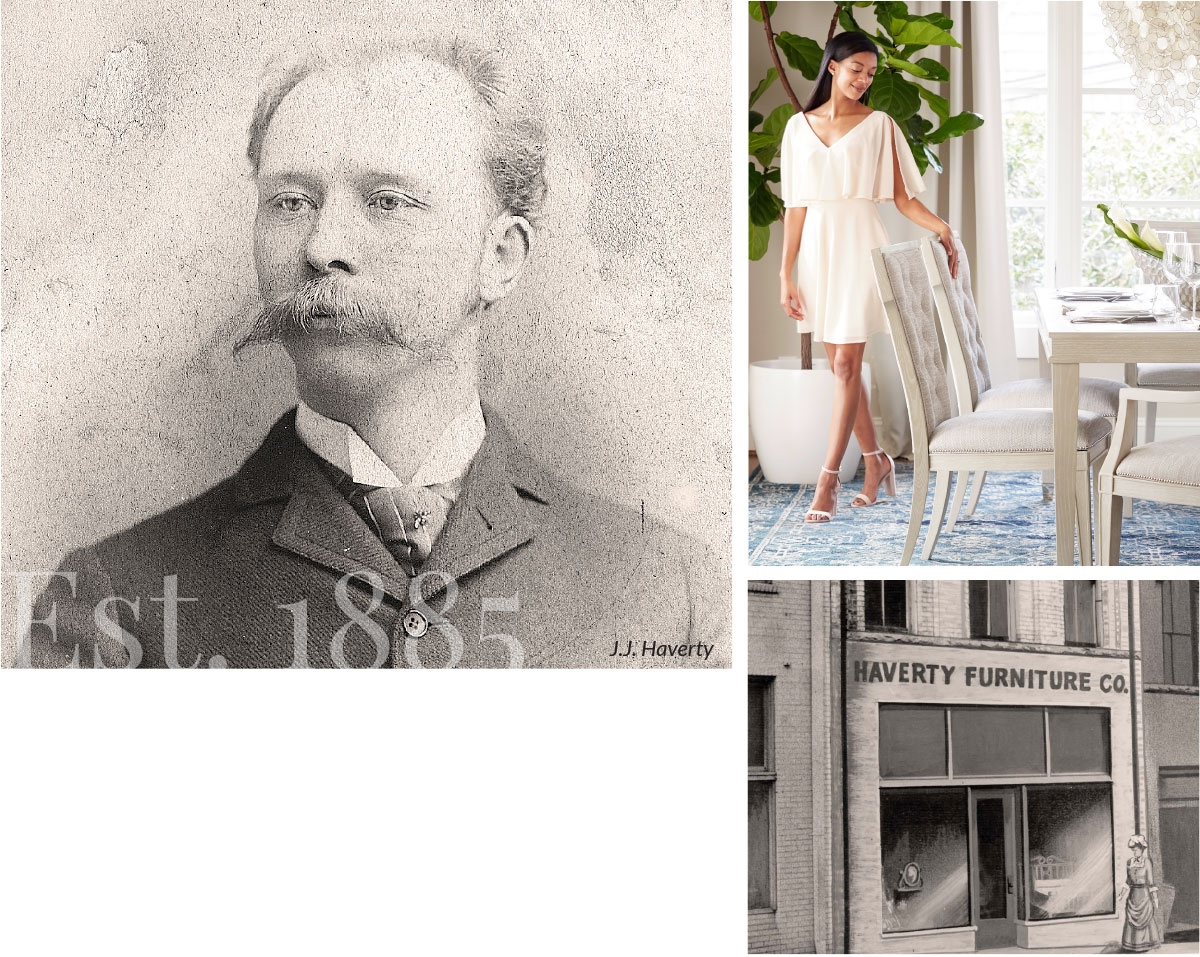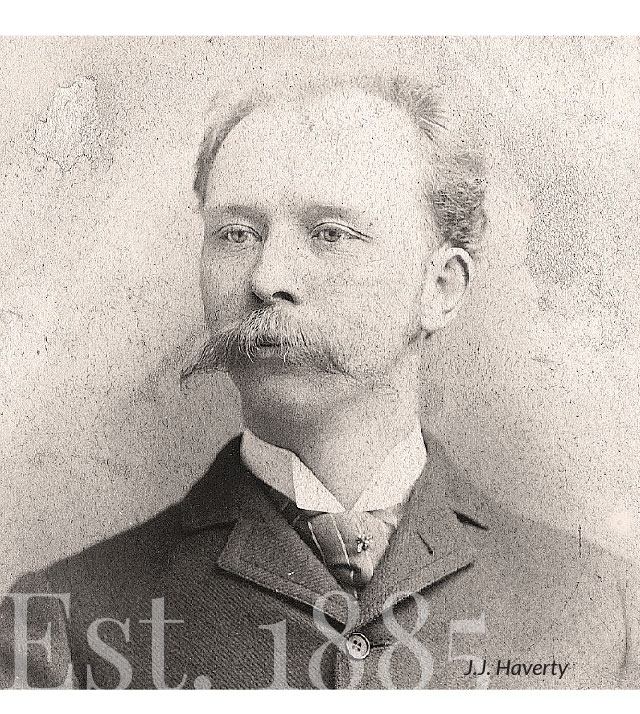 We have history
that we're proud of. Founded by J.J. Haverty in 1885 in downtown Atlanta, Havertys quickly spread to the Midwest, Southeast, and Texas, delivering furniture by just horse and buggy. Now, we've grown to over 100 stores serving millions of people across the country.
Our tradition remains intact
even after over 130 years. While we've grown, there's one thing that will always remain the same – our passion for people, exceptional service and high-quality furniture. We maintain the same values that J.J. Haverty founded our company on to ensure you get the real Havertys experience to this day.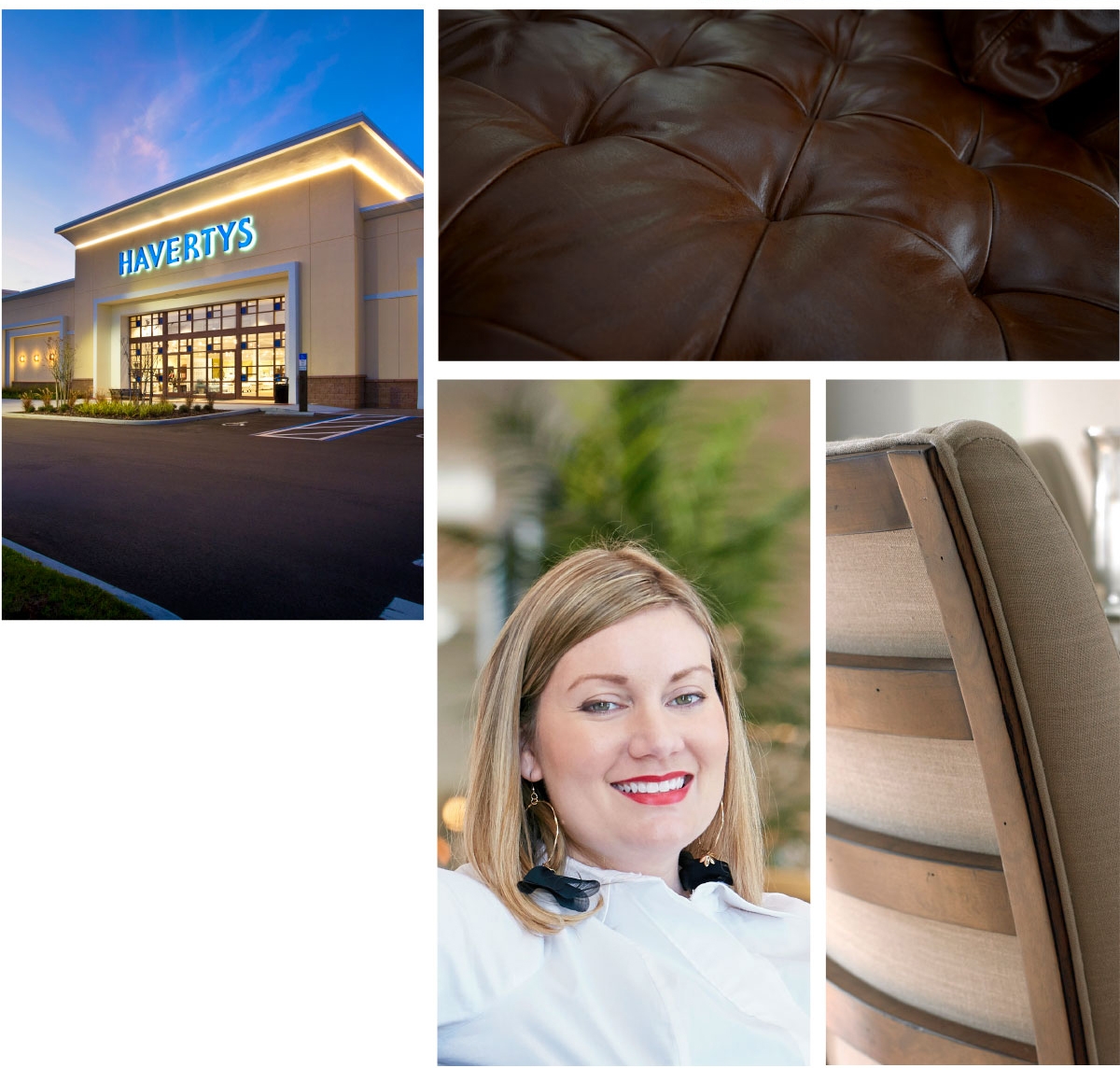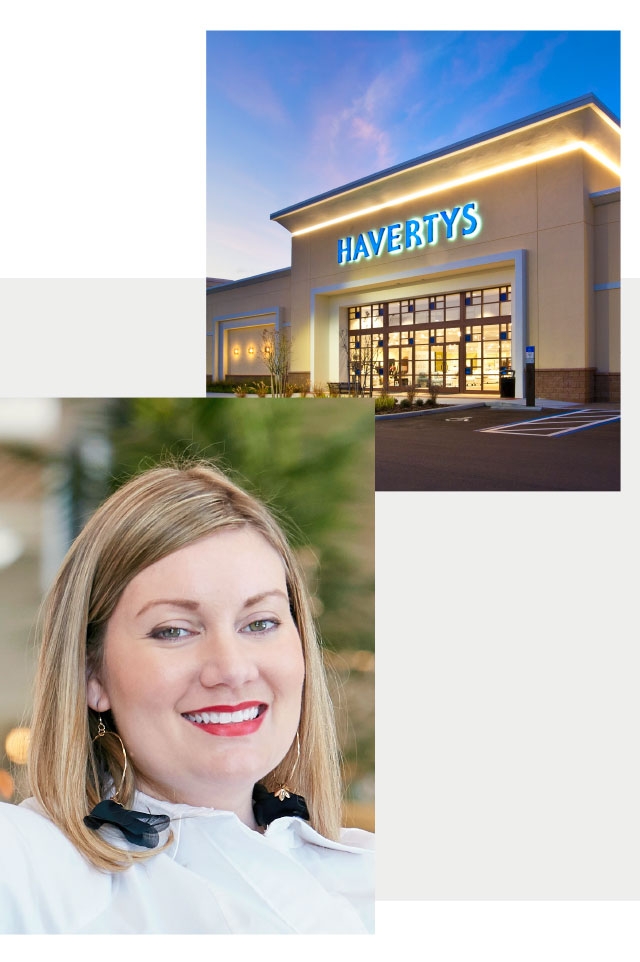 We value our employees
who put your vision first. They offer completely personalized, superior customer service for an experience you'll never forget. That's when you'll discover how our rich history and years of experience will help you craft the perfect room.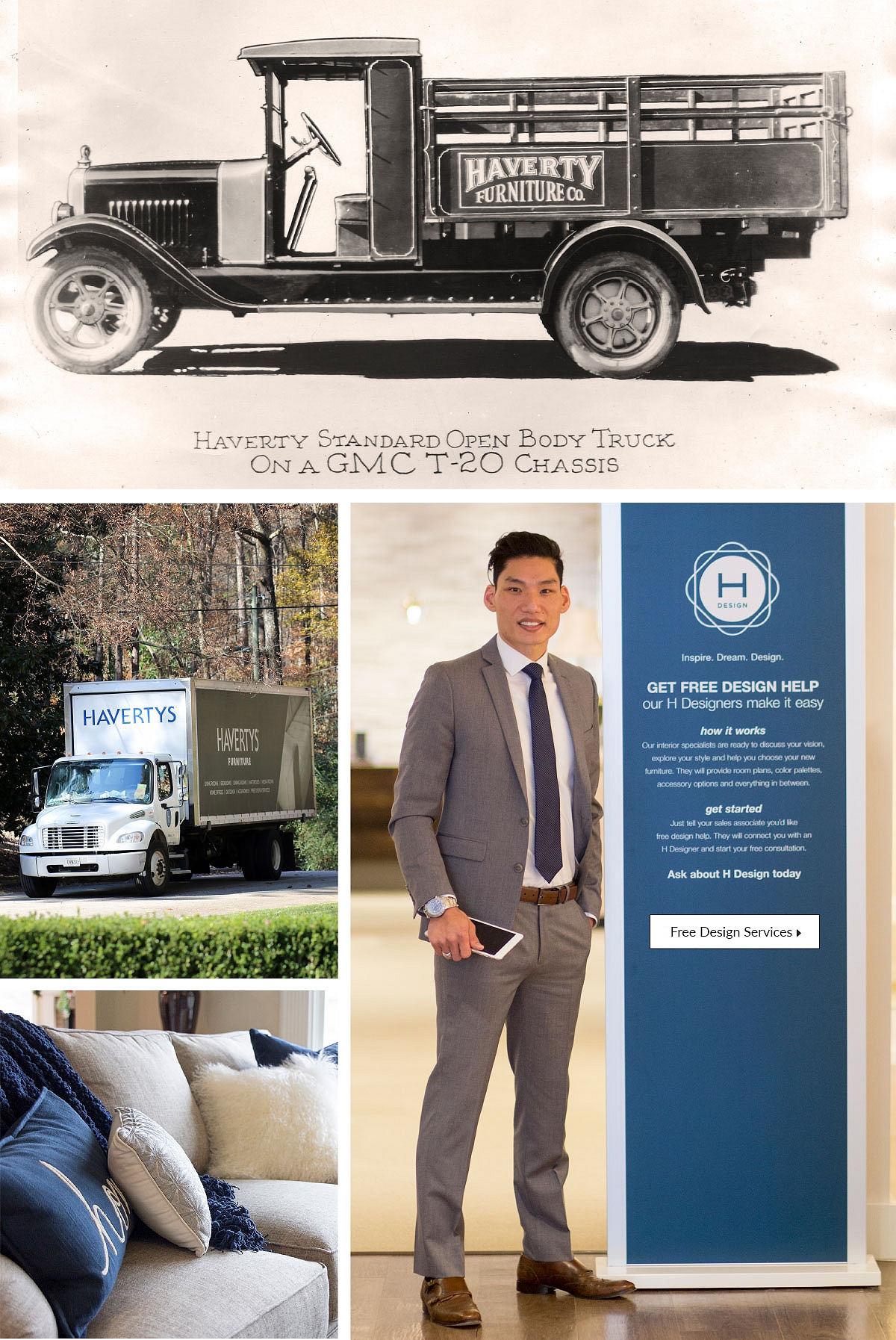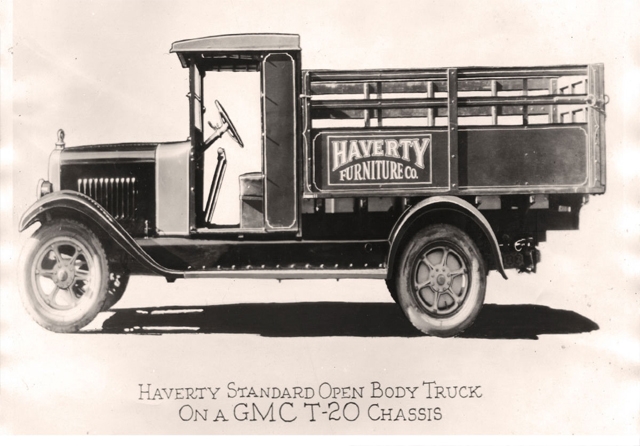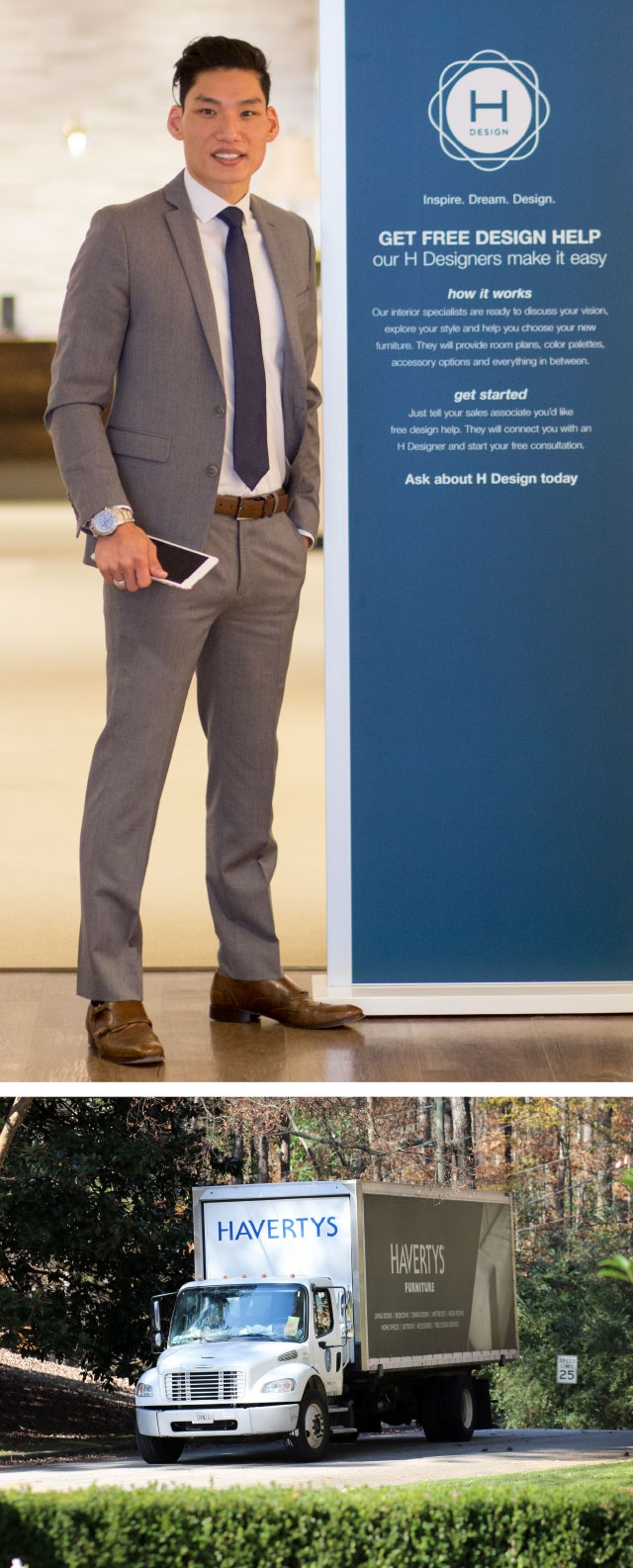 H Design: Inspire. Dream. Design. Get free design help. Our H Designers make it easy. How it works: Our interior specialists are ready to discuss your vision, explore your style and help you choose your new furniture. They will provide room plans, color palettes, accessory options and everything in between. Get started: just tell your sales associate you'd like free design help. They will connect you with an H Designer and start your free consultation. Ask about H Design today.