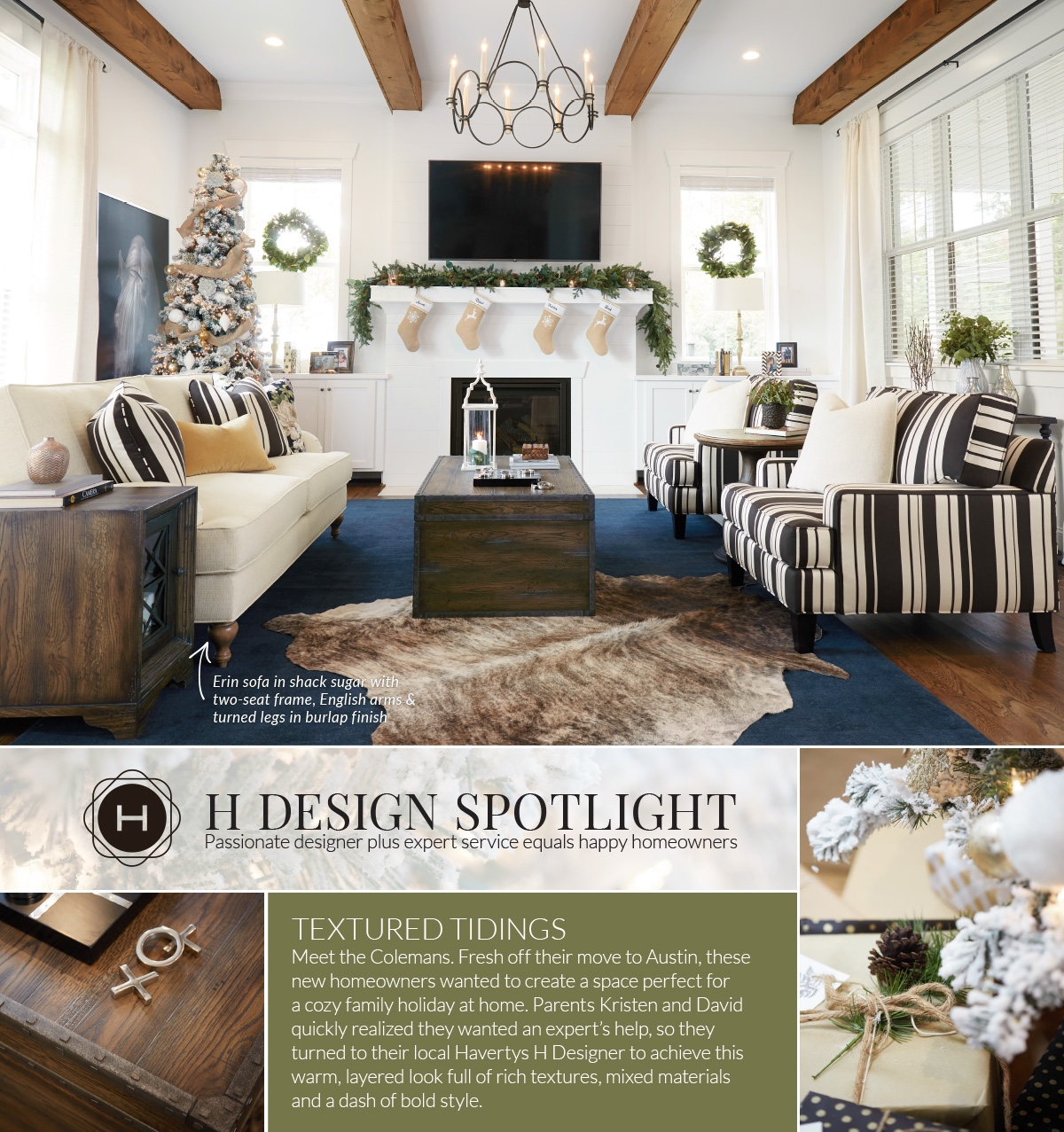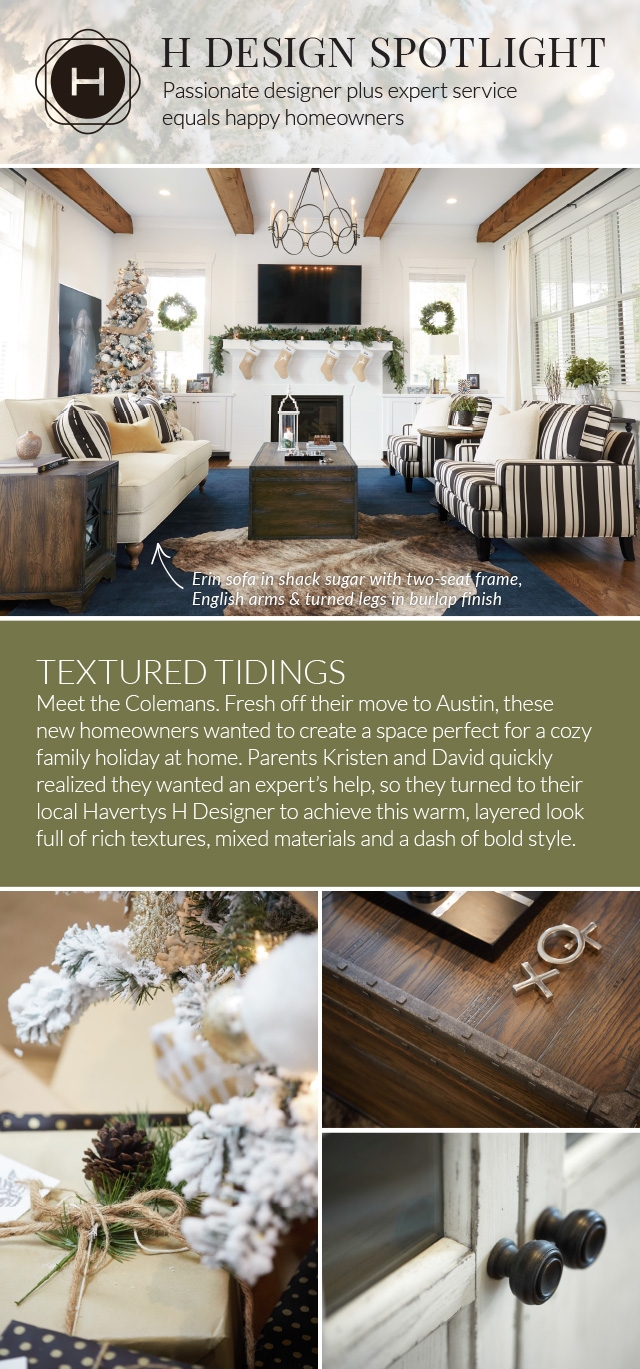 H Design Spotlight: Passionate designer plus expert service equals happy homeowners. Textured Tidings: Meet the Colemans, fesh off their move to Austin, these new homeowners wanted to create a space perfect for a cozy family holiday at home. Parents Kristen and David quickly realized they wanted an expert's help, so they turned to their local Havertys H Designer to acheive this warm, layered look full of rich textures, mixed materials, and a dash of bold style. There is an arrow pointing to a cream colored sofa. There is text below the arrow that says the following: Erin sofa in shack sugar with two-seat frame, English arms, and turned legs in a burlap finish.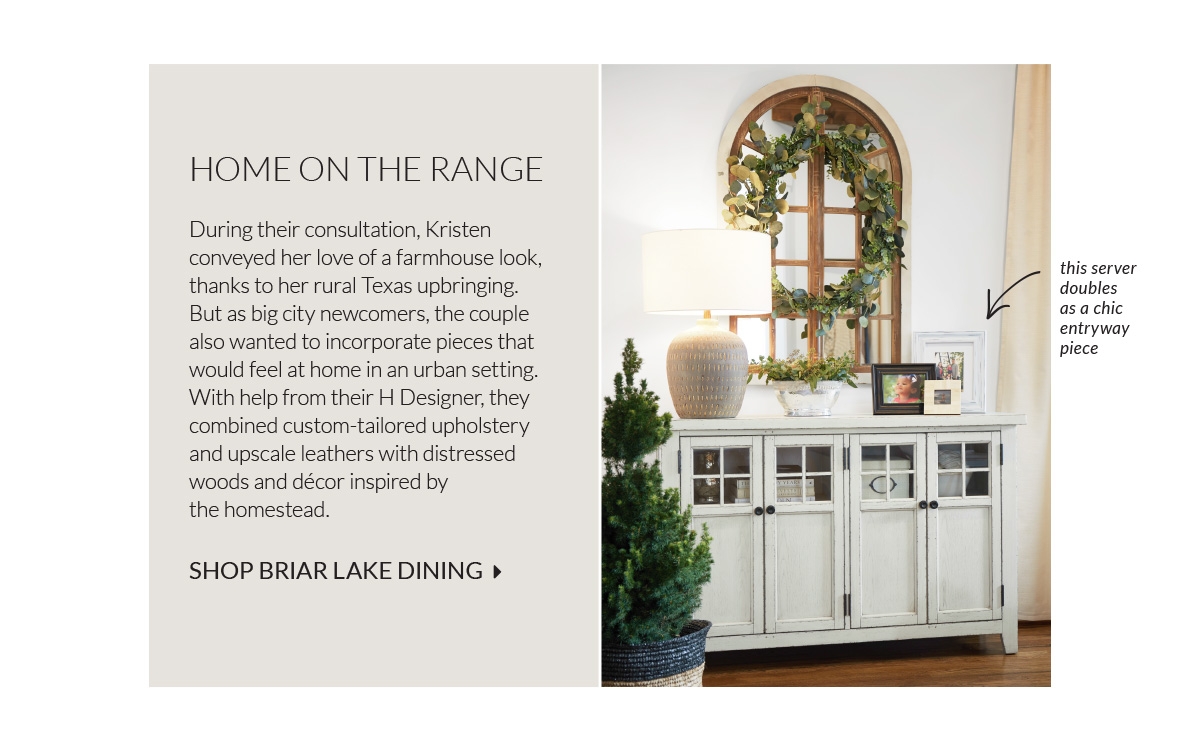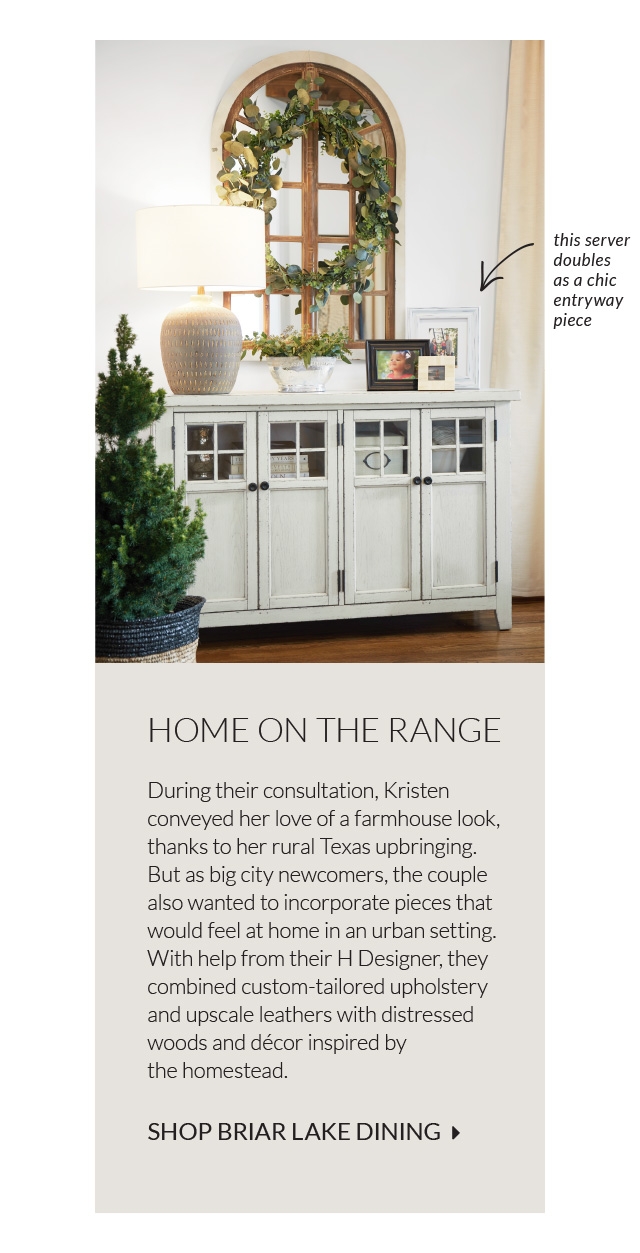 There is a black arrow pointing to a Briar Lake Server. The text below says the following: this server doubles as a chic entryway piece. During their consultation, Kristen conveyed her love of the farmhouse look, thanks to her rural Texas upbringing. But as big city newcomers, the couple also wanted to incorporate pieces that would feel at home in an urban setting. With help from their H Designer, they combined custom-tailored upholstery and upscale leathers with distressed woods and decor inspired by the homestead.
Shop Briar Lake Dining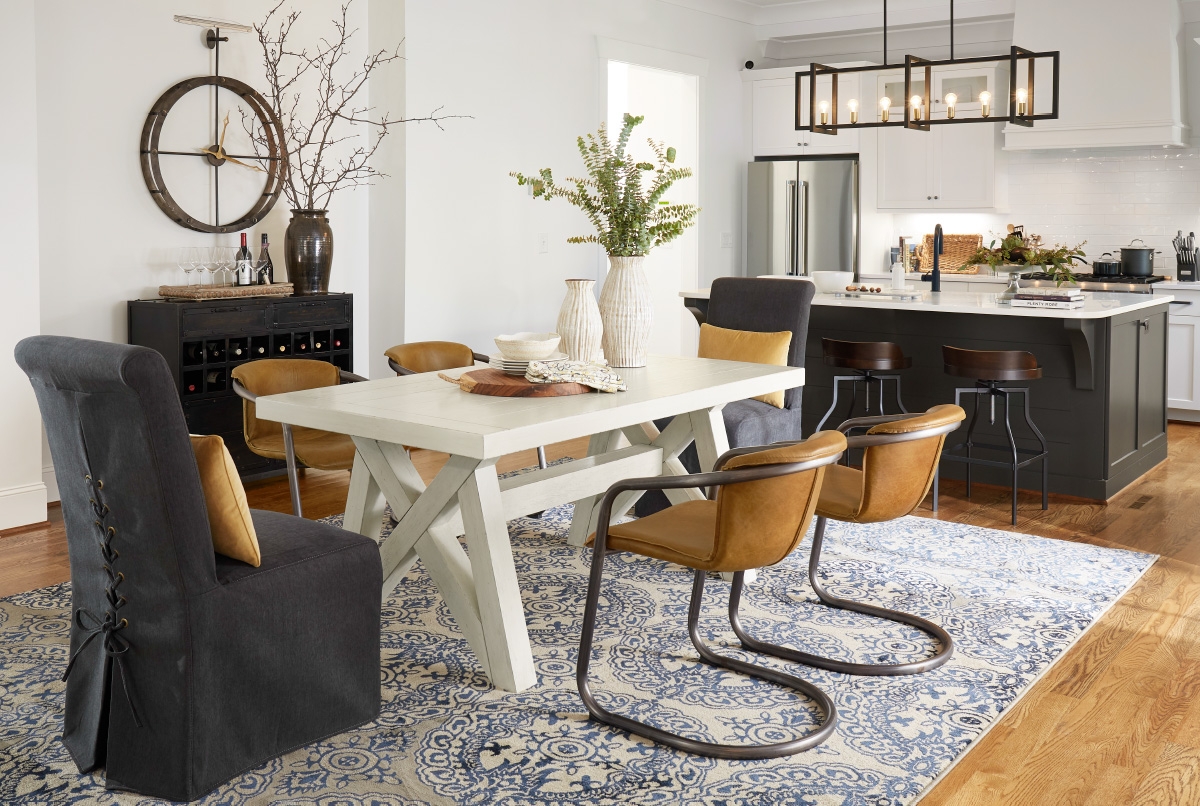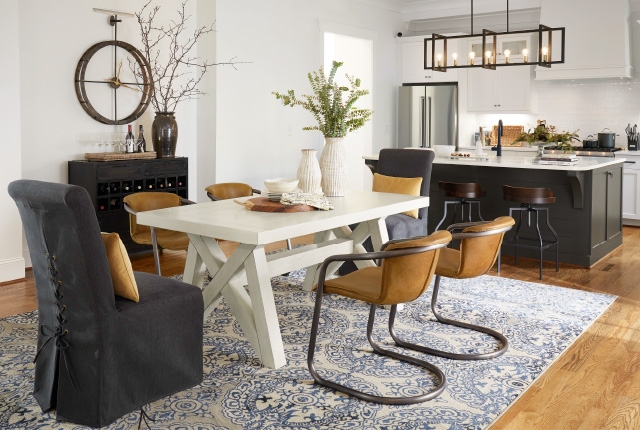 There is an arrow pointing up at the image above. The text below it says the following: Mariah parson's chair with slipcover in peyton pepper.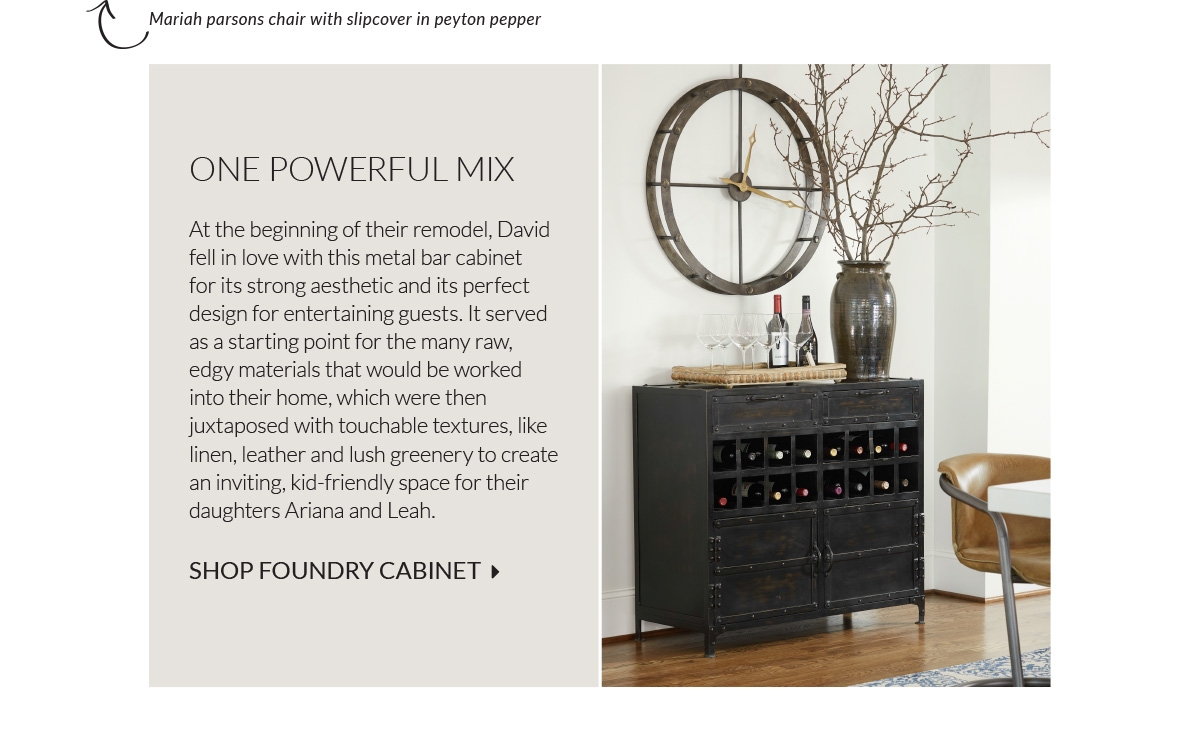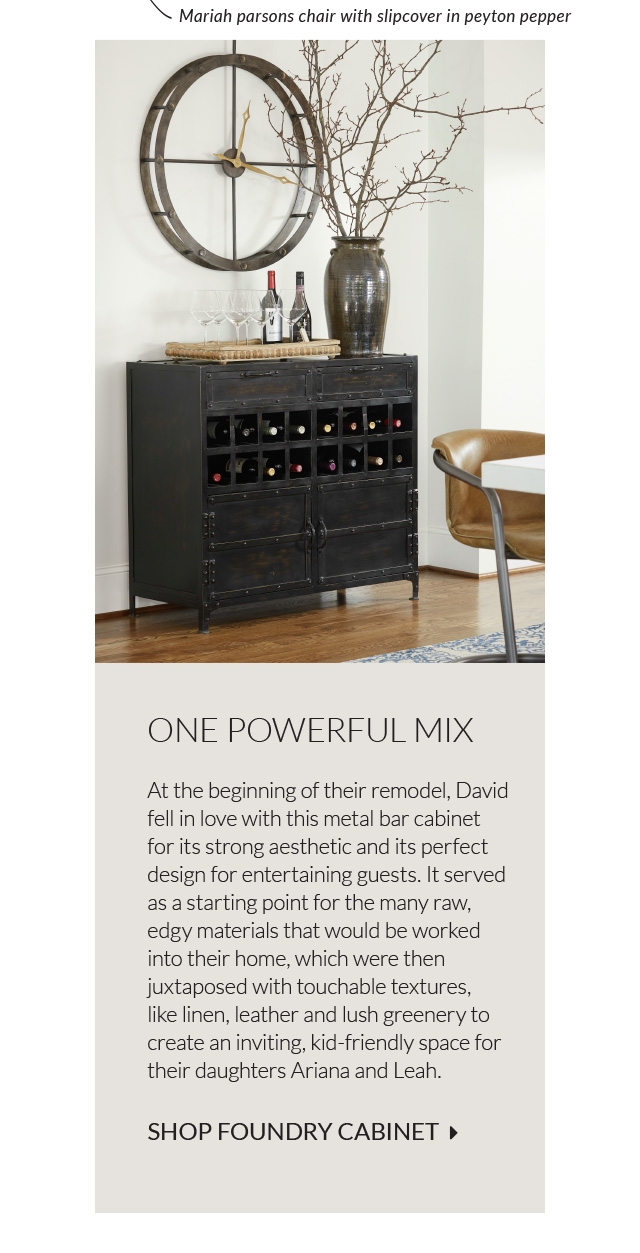 At the beginning of their remodel, David fell in love with this metal bar cabinet for its strong aesthetic and its perfect design for entertaining guests. It served as a starting point for the many raw, edgy materials that would be worked into their home, which were then juxtaposed with touchable textures, like linen, leather and lush greenery to create an inviting, kid-friendly space for their daughters Ariana and Leah.