Southern Gentleman's Den: Take Your Man Cave to the Next Level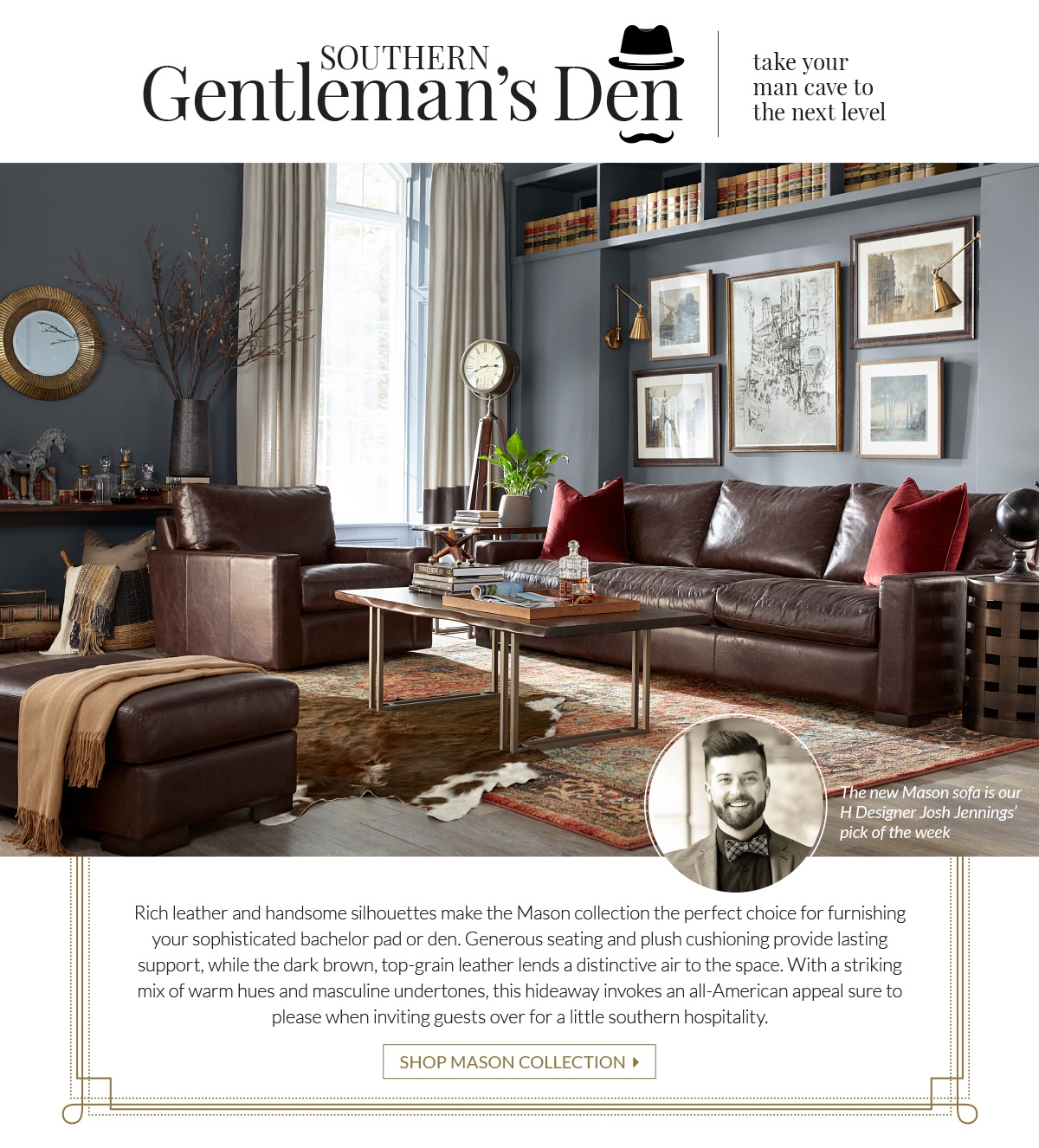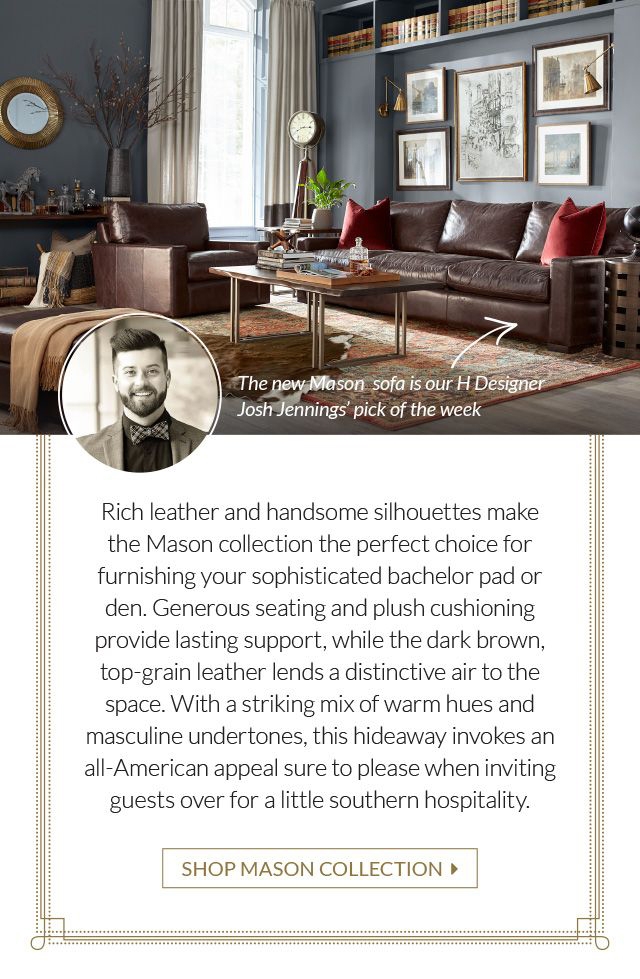 Aside: The new Mason sofa is our H Designer Josh Jennings' pick of the week. Rich leather and handsome silhouettes make the Mason collection the perfect choice for furnishing your sophisticated bachelor pad or den. Generous seating and plush cushioning provide lasting support, while dark brown, top-grain leather lends a distinctive air to the space. With a striking mix of warm hues and masculine undertones, this hideaway invokes an all-American appeal sure to please when inviting guests over for a little southern hospitality.
hotspotWidget - den
Find the refined balance between natural forms and industrial style with an assortment of occasional tables that feature organic edges and metal legs. This juxtaposition serves a dual purpose by winning in the style department and creating functional spaces to display books and accents, or even a clever bar and cigar station.

hotspotWidget - cigars

Architectural pieces like an oversize, industrial statement clock and drawings of buildings are a great way to add dimension and a well-traveled ambiance without seeming cluttered. The subdued color palette also blend neutrals with primary colors to provide a sense of familiarity and a cohesive, upscale look.