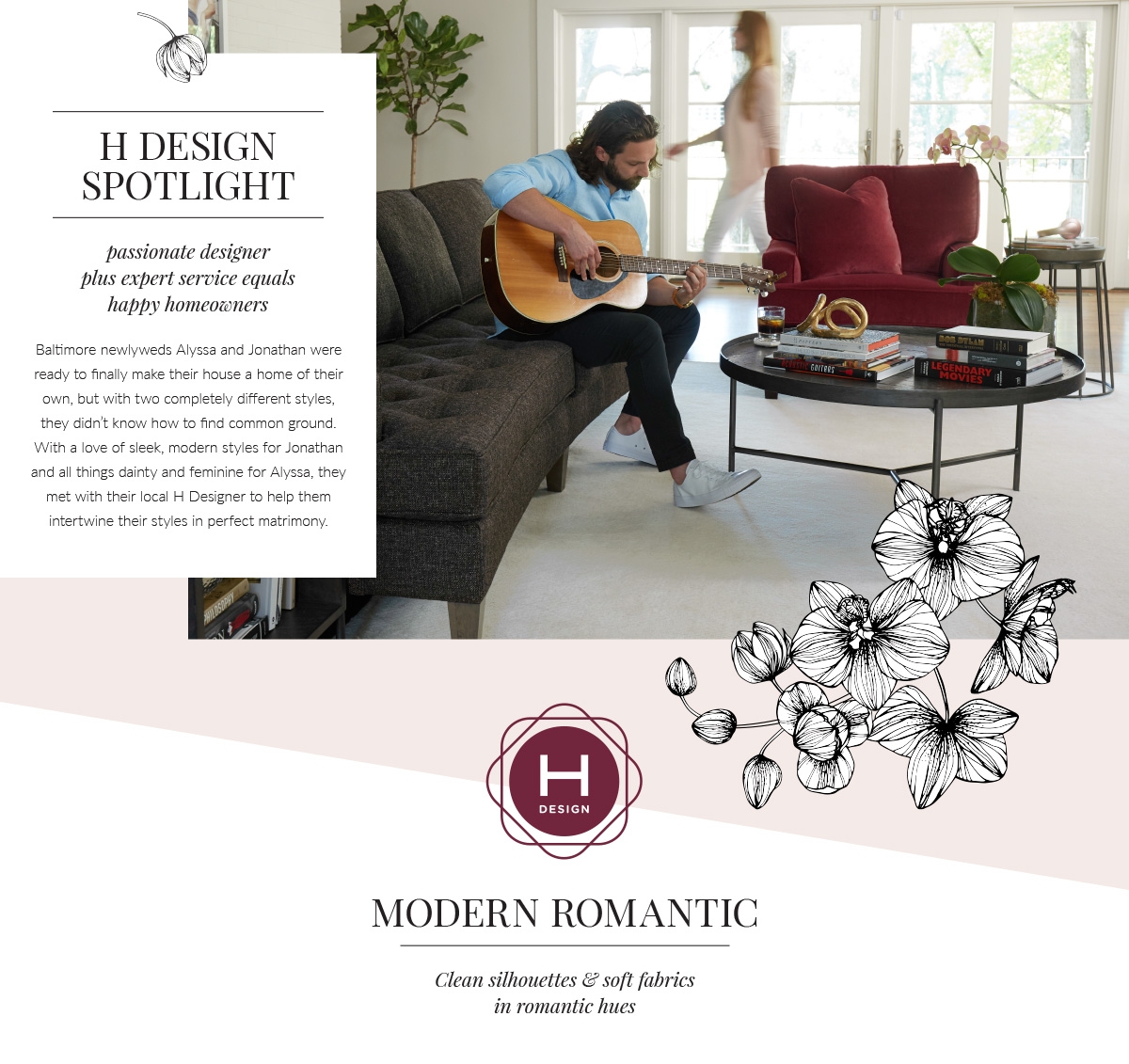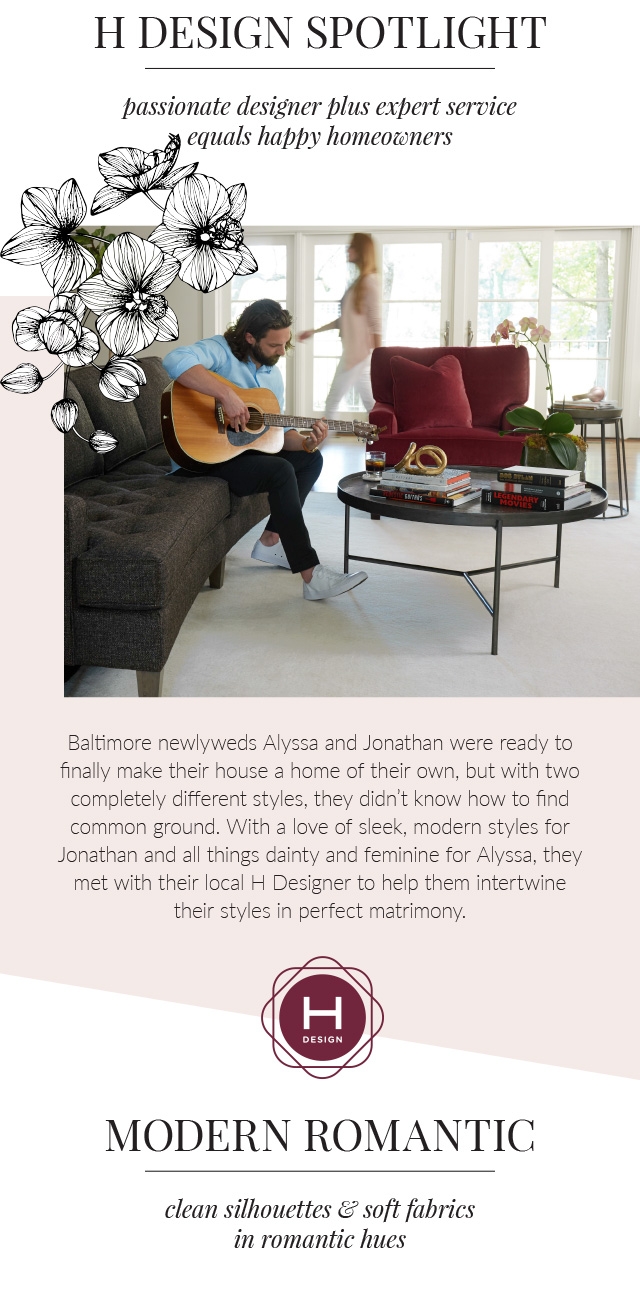 Passionate designer plus expert service equals happy homeowners. Baltimore newlyweds Alyssa and Jonathan were ready to finally make their house a home of their own, but with two completely different styles, they didn't know how to find common ground. With a love of sleek, modern styls for Jonathan and all things dainty and feminine for Alyssa, they met with their local H Designer to help them intertwine their styles in perfect mantrimony. H Design: Modern Romantic: Clean silhouettes and soft fabrics in romantic hues.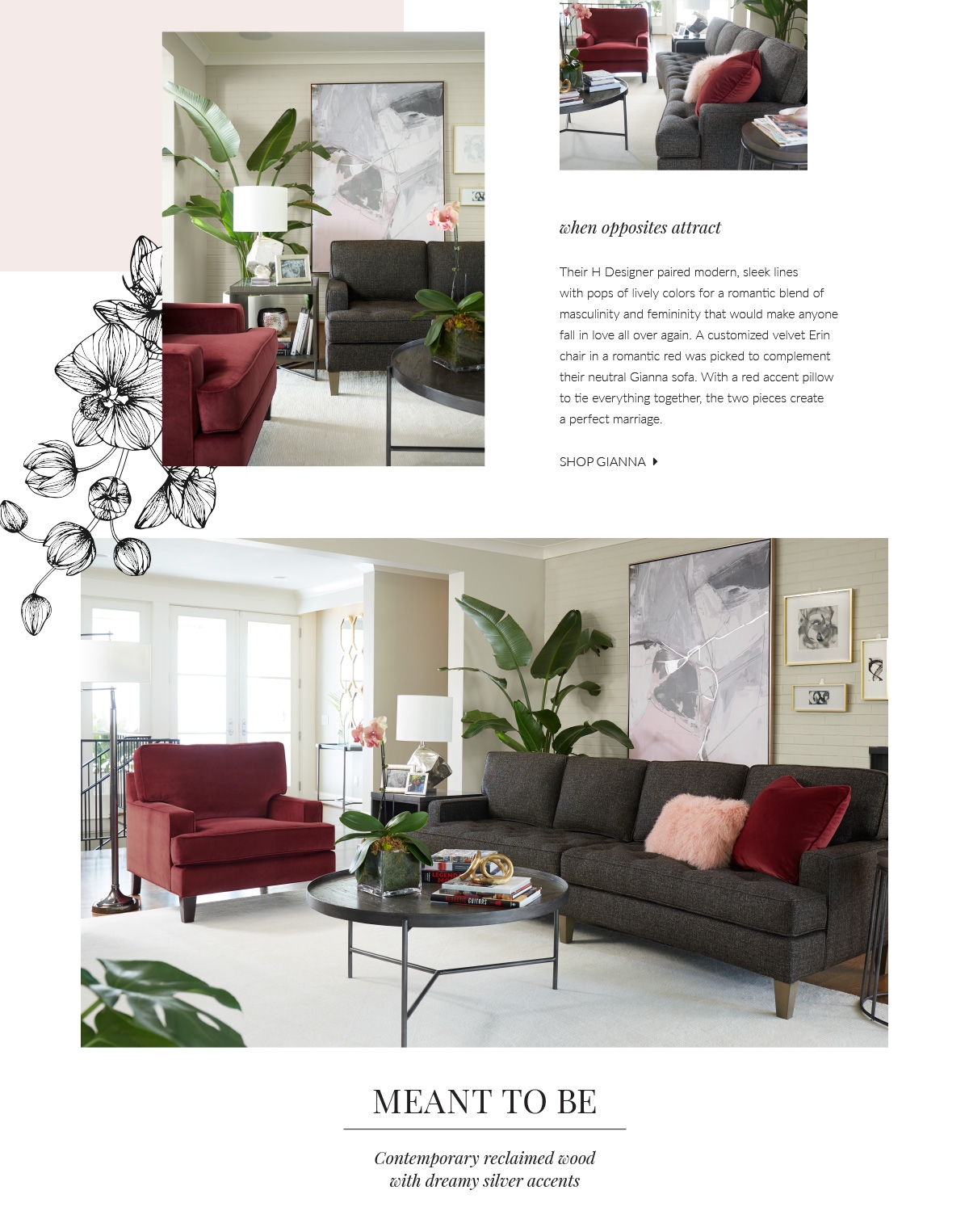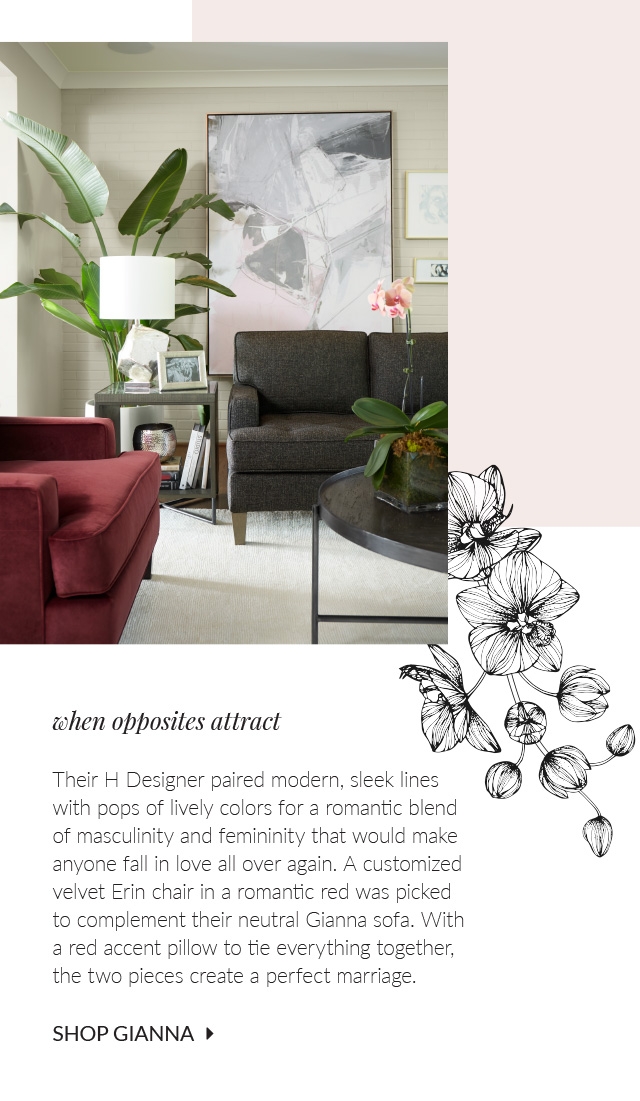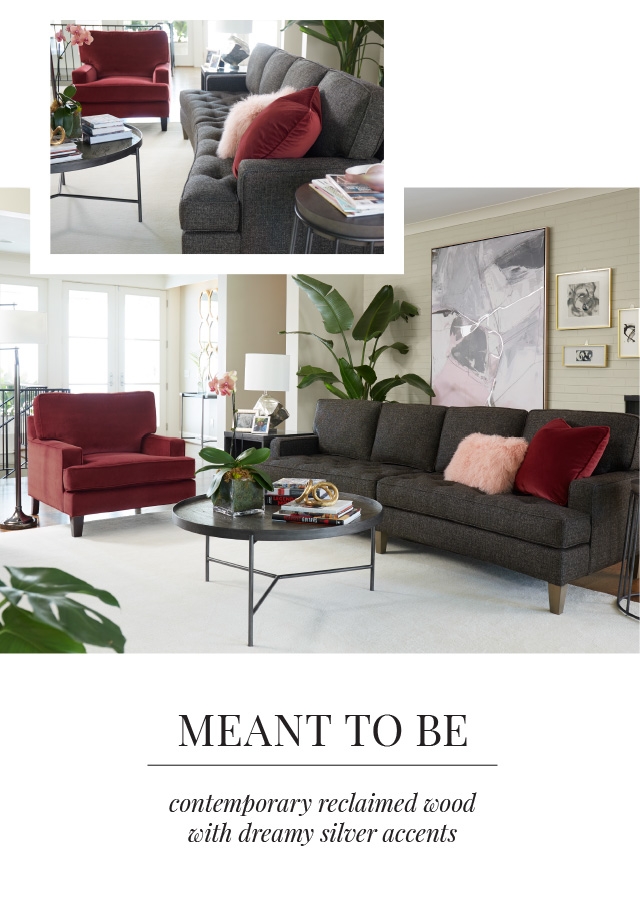 When Opposites Attract. Their H Designer paired modern, sleek lines with pops of lively colors for a romantic blend of masculinity and femininity that would make anyone fall in love all over again. A customized velvet Erin chair in a romantic red was picked to complement their neutral Gianna sofa. With a red accent pillow to tie everything together, the two pieces create a perfect marriage. Meant To Be: Contemporary reclaimed wood with dreamy silver accents.
hotspotWidget - Opps
The Perfect Match. To add diminsion and a raw, unrefined edge to Alyssa and Jonathan's modest space, their H Designer chose the Kori collection of tables. The modern lines and distinct details brought the industrial edge that Jonathan craved, while the antique silver finish brightened up the room for Alyssa and created a lasting union.

hotspotWidget - Match

"I'm so impressed with the customization options! I was able to create a piece meant just for me, from the upholstery and the arms all the way to the legs." - Alyssa Pictured: Erin Matching chair in banks currant with track arm and tapered legs in cosmopolitian finish. Want a space like Alyssa and Jonathan? Our H Designers can help you create the ideal look for your space for free. To get started, visit us in-store or request a consultation online.