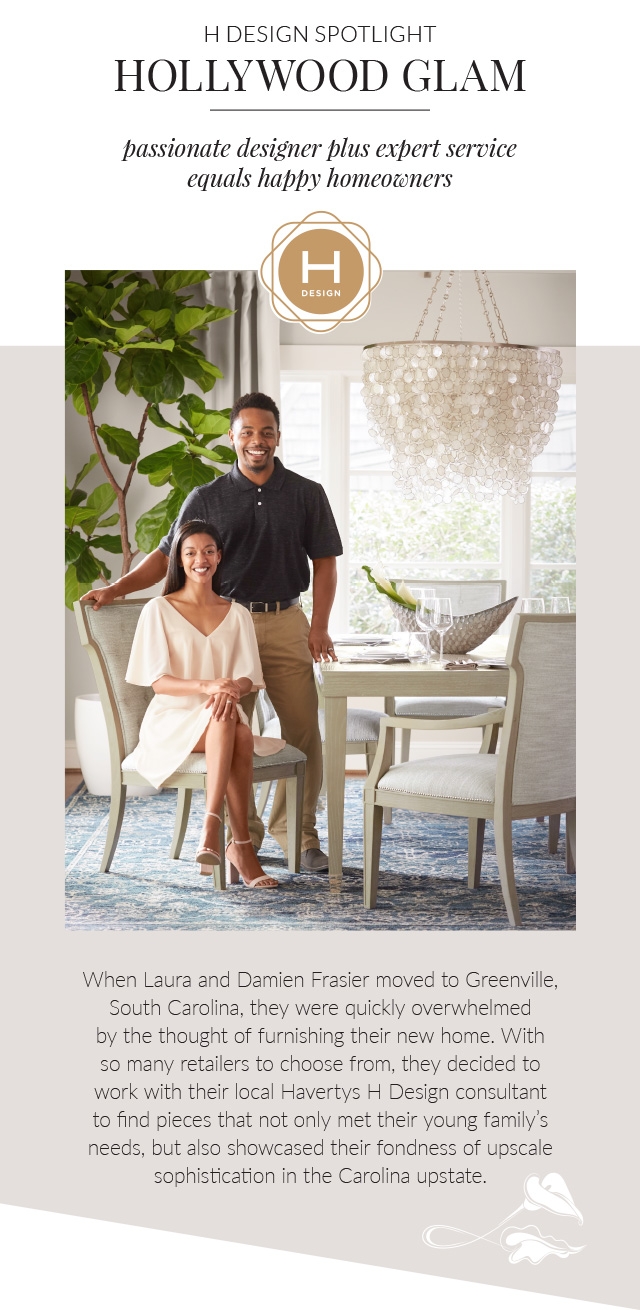 Hollywood Glam
Passionate designer plus expert service equals happy homeowners. When Laura and Damien Frasier moved to Greenville, South Carolina, they were quickly overwhelmed by the thought of furnishing their new home. With so many retailers to choose from, they decided to work with their local Havertys H Design consultant to find pieces that not only met their young family's needs, but also showcased their fondness of upscale sophistication in the Carolina upstate.
hotspotWidget - secOne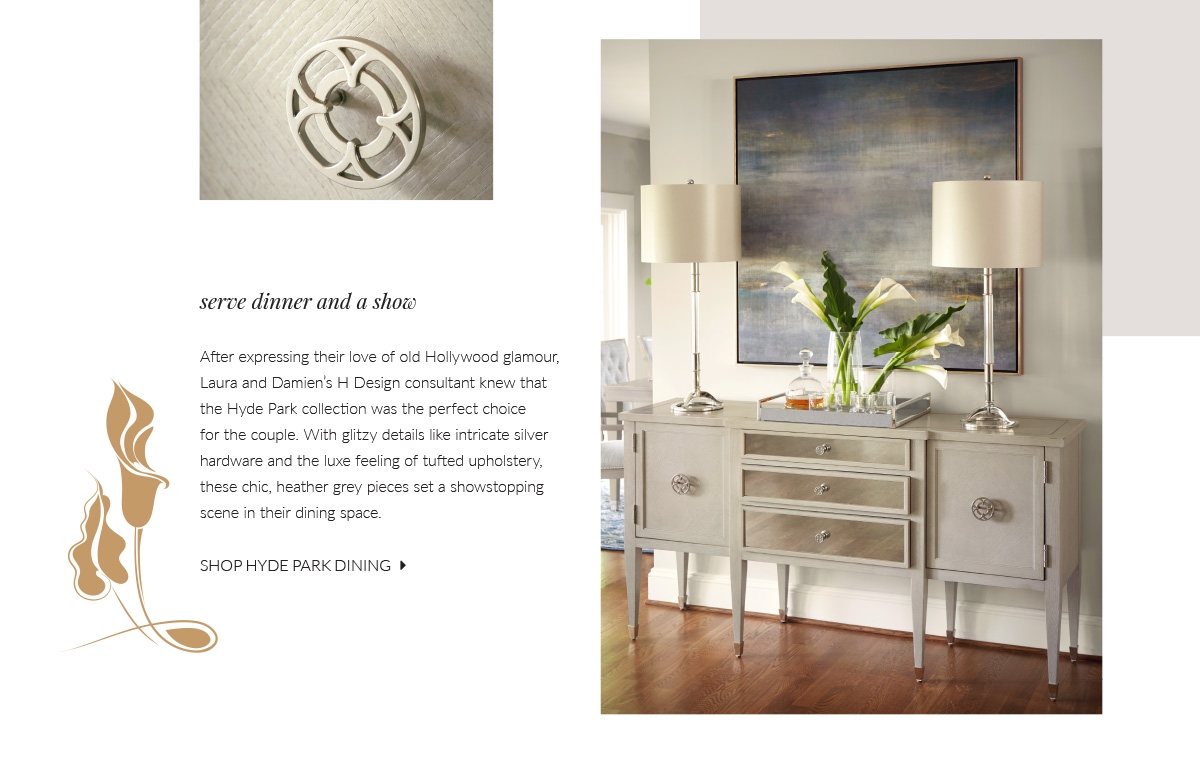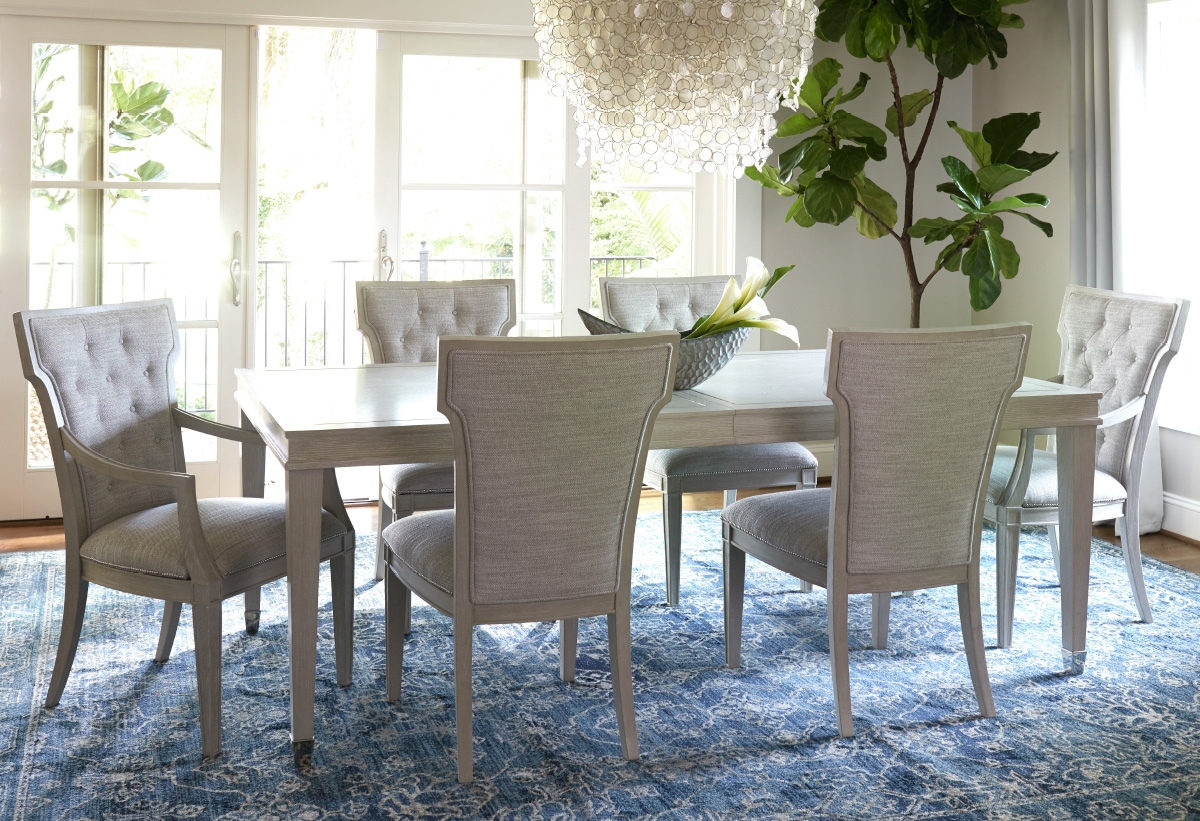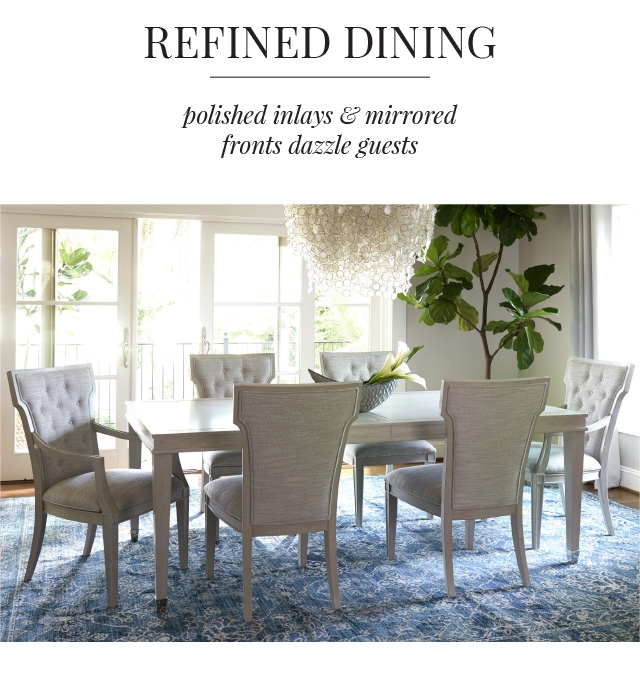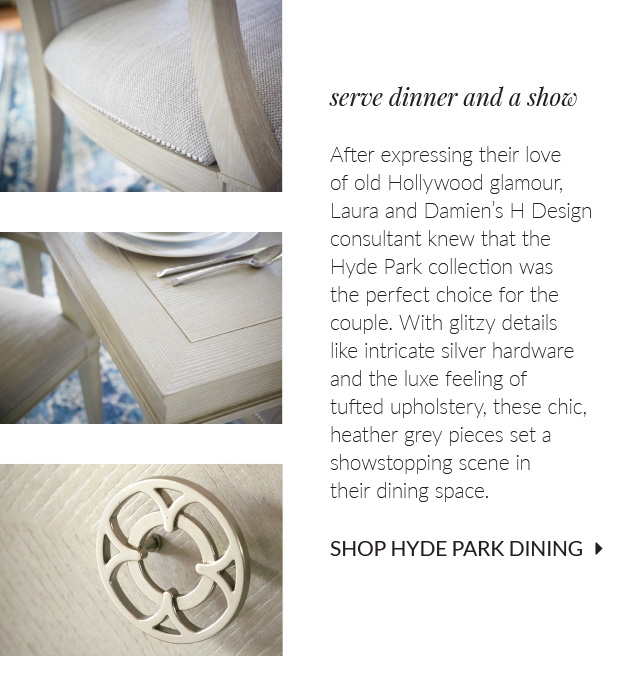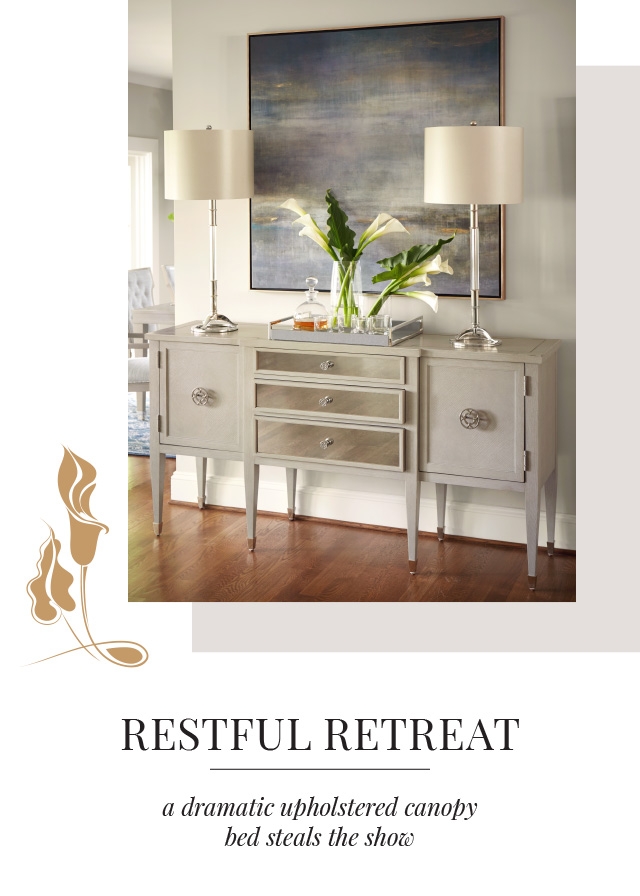 Refined Dining: Polished inlays and mirrored fronts dazzle guests. Serve dinner and a show: After expressing their love of old Hollywood glamor, Laura and Damien's H Design consultant knew that the Hyde Park collection was the perfect choice for the couple. With glitzy details like intricate silver hardware and the luxe feeling of tufted upholstery, these chic, heather grey pieces set a show-stopping scene in their dining space.
hotspotWidget - secTwo
Restful Retreat: A dramatic upholstered canopy bed steals the show. Shine like the silver screen: To bring that same sense of sophistication to their bedroom, their H Design consultant styled the Hyde Park collection with light hues, touchable textures, and linens that flaunt just a hint of shine. The glitz and glamor are evident from the elegant, crystal lamps down to the polished silver nailhead trim. providing a posh retreat for these young parents.

Create a meet cute: Damien and Laura wanted a space where they could spend precious time between just the two of them. A set of two customizable wing chairs compliment the classic grandeur of their space and offer the ideal spot for morning coffee or kid-free conversation.

hotspotWidget - secThree

Sweet Dreams: plush comfort and support provide a good night's sleep. Set the stage for slumber: Between full-time jobs and two young children, Laura and Damien needed a mattress that would help them recharge each day - but they also wanted a comfortable spot for watching classic movies and sending the occasional late-night email. With an adjustable base, they're able to get the utmost benefit from their mattress.

"It's the perfect blend of our style and our family, and we couldn't have done it without the help of our H Design consultant. - Damien" Want a space like Laura and Damien? Our H Designers can help create the ideal look for your space for free. To get started, visit us in-store or request a consultation online.